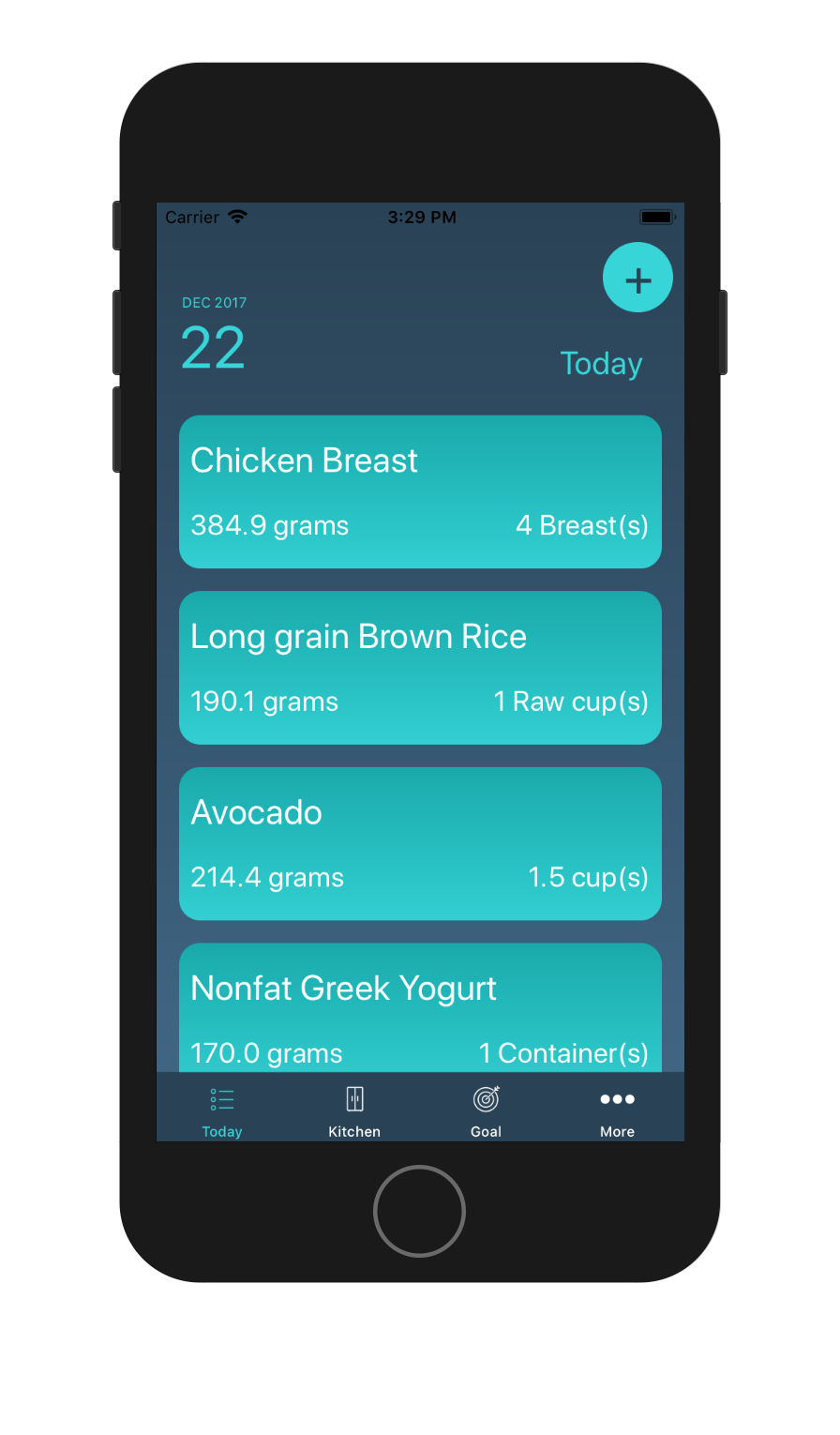 Custom meal plans
Simply select the meals you would like to eat and let us handle the rest! Our algorithm based system gives you the portions you need to achieve your goals.
Simple and easy to use interface
Guided meal selection and unguided
For beginners and experts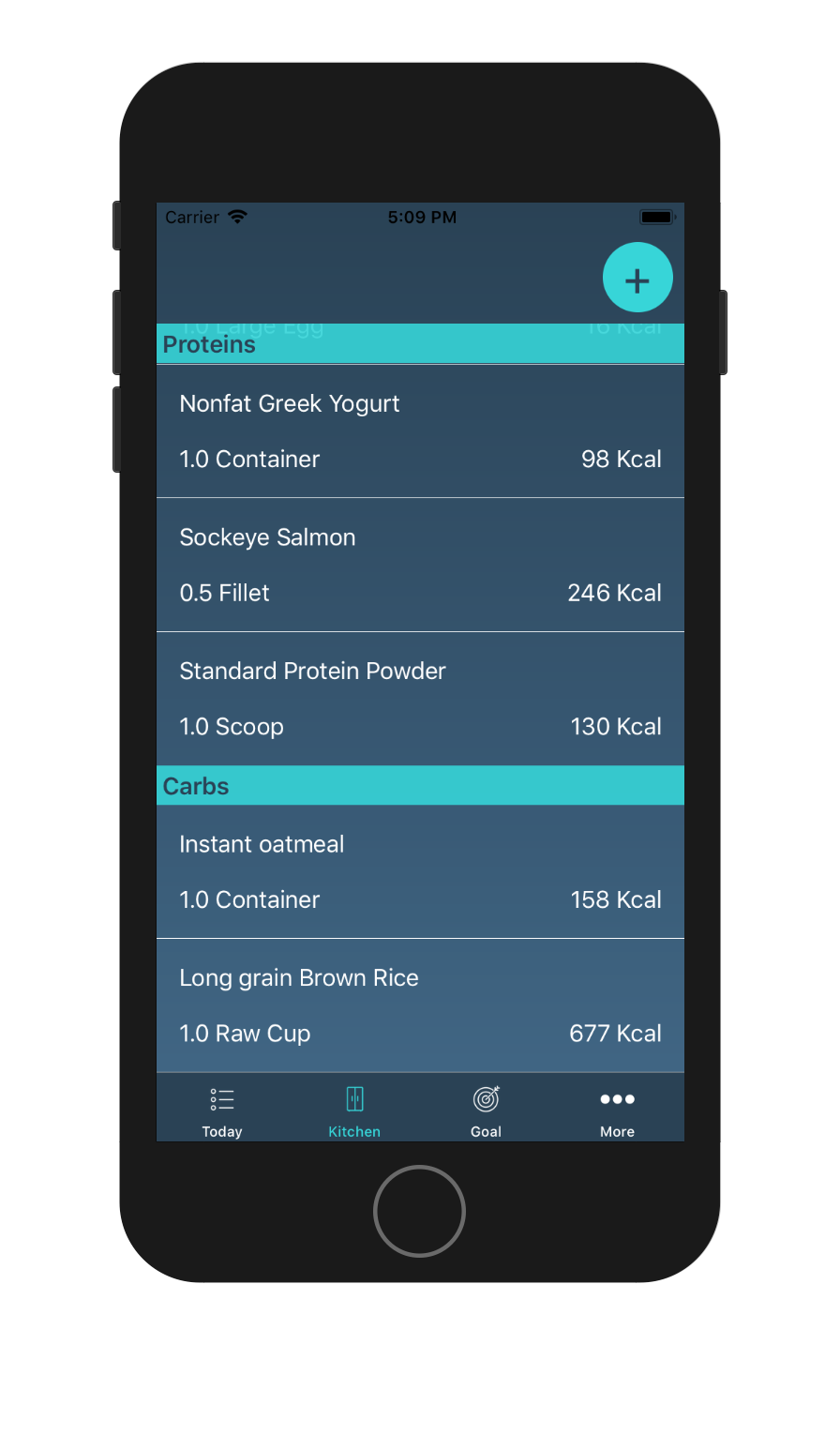 Custom Kitchen
Add any food items you would like to diet with. Simply copy the nutritional label of the item and save it.
Organized items
Easily add your meals
View your entire kitchen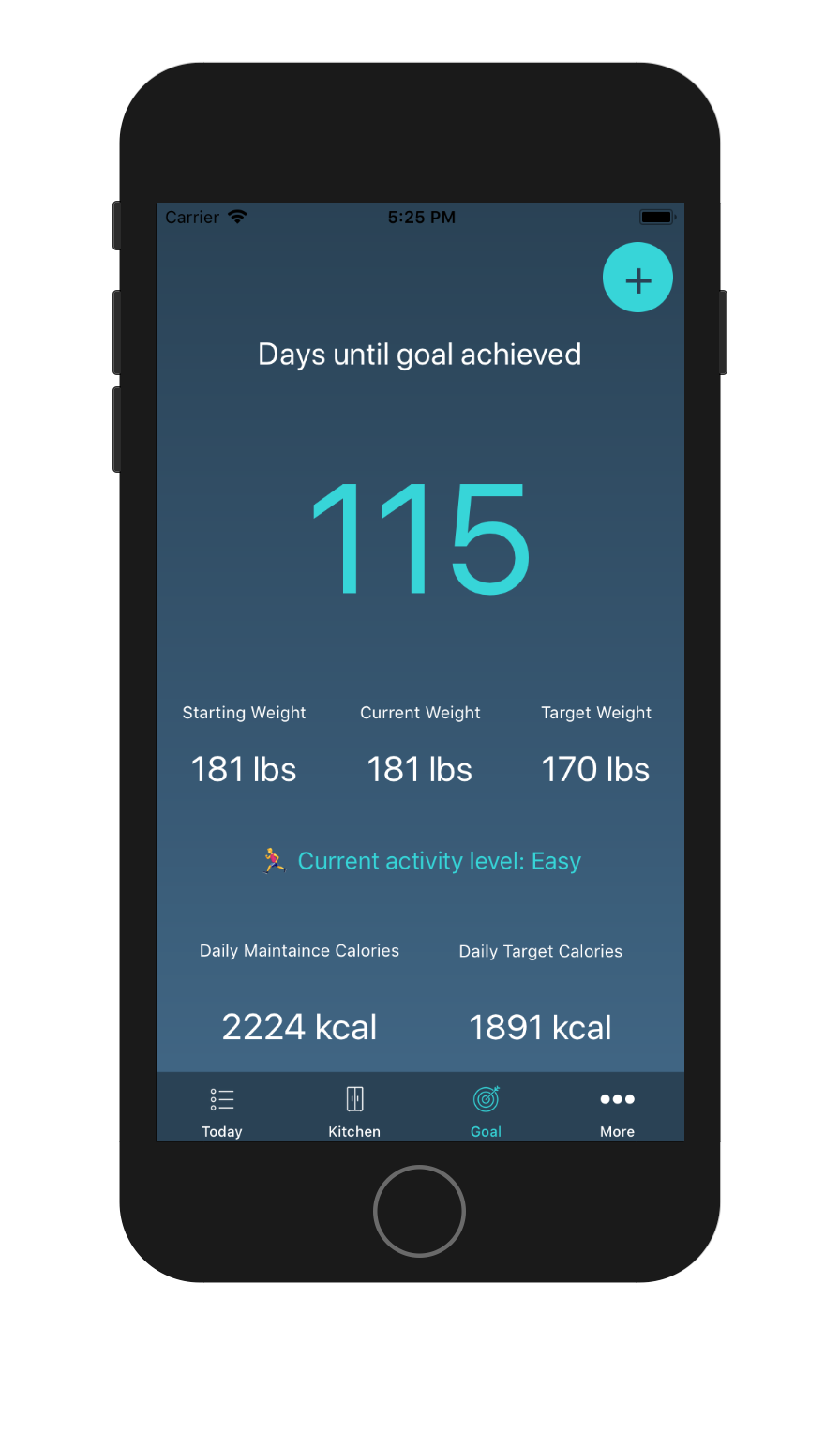 Set goals
Set the weight you would like to achieve and let us handle the rest! Or you can set your own macro nutritional and caloric goals.
Easily plan your goals
Maintain your weight
Meal plans that fit your goals